Discounted case-managed EMDR, psychotherapy & counselling in Chichester at
Paul Gregory Associates Ltd
We are proud to offer Friendly, Private Time-Effective Treatment to fit your Budget:
Child counselling

Adult

Adolescent

Couples

Family

Groups e.g. corporate, business, private

*Accredited by EMDR Europe for the specific treatment of Adult
*Accredited by EMDR Europe for the specific treatment of Child & Adolescent

R-TEP (EMDR protocol for Recent Traumatic Episodes)

G-TEP (EMDR Trauma protocol for groups)

Brainspotting

Welcoming self-referral & GP/Psychiatrist/agency referrals

Training

Free onsite parking

Set in peaceful rural surroundings ideal for the sensitive treatment of mind, body and more
*There are currently very few EMDR accredited therapists in West Sussex, and even fewer EMDR accredited for treating children and adolescents specifically. EMDR practitioners seek accreditaton to demonstrate to clients and regulators their competency with this powerful technique.
A little video about trauma

Welcome to Paul Gregory Associates Ltd
Hamblin House, Main Road (A259) Bosham, West Sussex PO18 8PJ
We're really proud to welcome you to a very special place for the sensitive treatment of the emotional ups and downs of life.
Contact:
For a discounted, privately-funded counselling or EMDR psychotherapy intervention with
Paul Gregory Associates Ltd (Chichester) call: 07881090078
Email:[email protected] ..accepting therapy referrals now.
Ask for a quote!
Lead Therapist & Associates
(for profiles see Counsellor Services above)
Paul Grixti
Clinical Lead
Paul Grixti BSc (Hons), MBACP (Accred & Regd), EMDR Europe (Accred for Adult AND Child & Adolescent) Humanistic Counselling (DipCouns), Brainspotting (Level II)

Doctorate in Psychotherapy 4th Year candidate (deferred)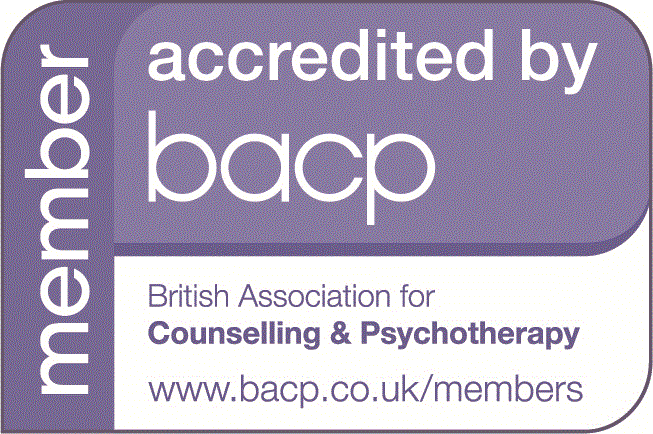 Counsellor recognised provider with

PRU-HEALTH

CIGNA

AVIVA

WPA

West Sussex County Council (Children's Team)

Brighton & Hove City Council (Children's Team)

Hampshire County Council (Children's Services)
Anna Bassett
Humanistic Counsellor (BA)
Anna Bassett MBACP, BA (Hons) Humanistic Counselling, Cert. Couns, Dip NLP

Onward referral to recommended specialists

Effective Short-term counselling or Longer-term treatment: Discount applies if self-funding
For Adults, Children or the Whole family
Our team of Professional Qualified Humanistic, Psychodynamic & Integrative clinicians can be accessed without the waiting lists experienced with many other healthcare providers. Specializing in innovative and effective person-centred EMDR, Brainspotting, CBT and NLP talking therapies in Chichester (for adults and children), our therapists are here to help you. Whether you are experiencing a time of stress, trauma, loss, change, confusion, depression or heightened emotion counselling/psychotherapy can offer crucial and timely support. Here, we offer short- or long-term treatment to adults, children, young people, groups, families and organisations in Sussex, Surrey and Hampshire (and internationally - through telephone & online support) without the need of long waiting lists and a narrow choice of interventions.
Welcome! We would like to help you! Our therapies are assessed collaboratively with you and progress side by side with your hopes and expectations in order to stay as effective as we can. You are the expert on you. Our therapists are suitably qualified and experienced in facilitating therapeutic change.
Paul Gregory Associates Ltd is an independent, professional organisation offering access to experienced male and female counsellors. Therapeutic casework is assessed and managed centrally and all therapists are qualified, experienced, accredited and registered with a recognised professional organisation e.g. BACP (or working towards) and receive qualified mode-appropriate supervision. We aim to deliver the most effective treatments by matching clients with the most suitable therapist. At the initial consultation, your assessor will help you through some key questions in order to understand your particular needs. Then, once agreed, your assessor will involve you in the allocation of your therapist. The assessors will marry their expertise with your knowledge of yourself to help you find an effective therapeutic relationship with a skilled qualified and experienced counsellor or psychotherapist. When you call the number above, your therapy has already begun. Paul Gregory Associates Ltd will continue to manage your case until you feel you are ready to let go. We offer both experienced male and female practitioners to help you find the most effective psychotherapeutic relationship for you. Remember, you are the expert on you. We are only experts on what we do. Call or email to book an appointment - or just to ask a question. We say there are no such things as silly questions...just silly answers!
Friendly and effective counselling for Adults & Children
Come in for an assessment & let us match you with your
own personal Paul Gregory Associates therapist...
We can refer on to other specialist services where recommended or requested at assessment
How much does therapy cost?

It's an important question.
We don't want to be vague, but it varies across the industry, and even across our clientele! The hourly cost of therapy can be anywhere from free (e.g. charitable organizations) to hundreds of pounds (e.g. in some London clinics). Fees usually depend on a clinic's expertise (practitioner Qualification/Accreditation/Registration & experience, clinical reputation/professional standing, adequate insurances (liability & employer's), ongoing supervision/CPD (Continuous Professional Development), and facilities-associated overheads (convenience, comfort, aesthetics etc).
Here at Paul Gregory Associates Ltd, fees can vary according to several variables e.g. type of intervention (long-term/short-term), number of clients per intervention (individual/couple's/group), length of session (single, session-and-a-half, double), location of an intervention (home, clinic, in vivo, telephone, etc), whether professional/referral agencies are involved (where additional reports, admin or Court appearances are often requested). By way of openness and transparency, a typical one-off, 50 minute, self-funded, individual, adult therapy session with a lead therapist will cost £90 (2019). Don't be afraid to be upfront about finances! As with most therapists, we will offer a sliding scale of fees according to your means (and our availability) where necessary. We would rather help than not, and if we can we will. Please ask.
We would say this: effective therapy is an investment. And research suggests that effective therapy depends on the therapeutic relationship (between client and therapist) above all other clinical considerations. Therefore, the therapy company you choose is the crucial bit. Fees can (and should) be discussed and revisited anytime!
Paul Gregory Associates Ltd (Counselling & EMDR Psychotherapy). Directors: P. Grixti & L. Grixti. Company Registration Number : 09746490
/